IVY HILL GOLF COMMUNITY NEWSLETTER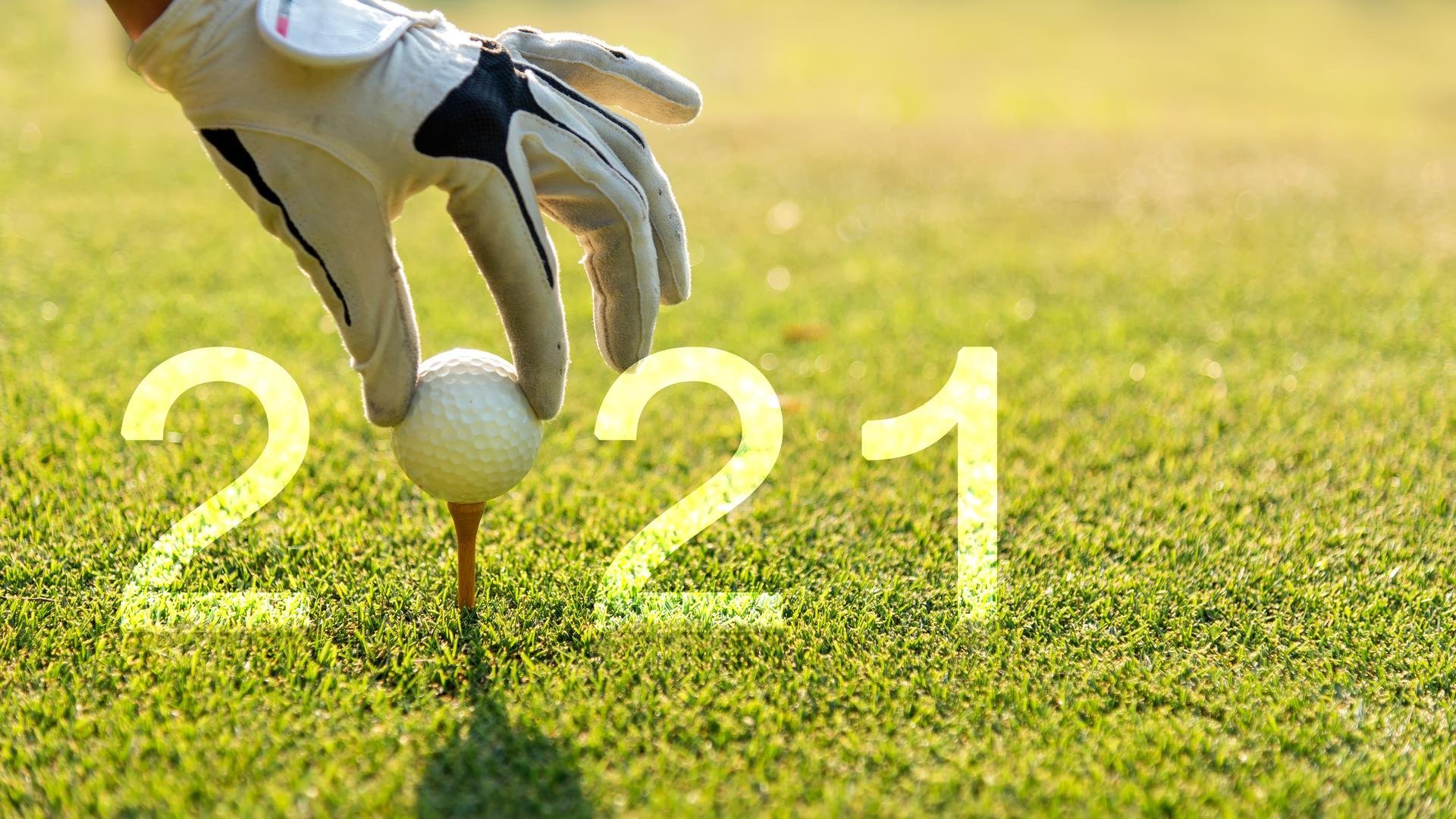 / / / / / / / / / / / / / / / / / / / / / / / / / / / / / / / / / / / / / / / 
Before we announce our 2021 membership updates, we want to take a minute to thank each of our members for their support in 2020. It has been a difficult year,  but we appreciate your support and patronage and we pray that you have a wonderful Holiday Season.
We had a lot of changes and improvements around the Ivy Hill Club and Course this year and some of these included:
New Golf Carts

New bunker sand

Continuation of the greens, fairways, tee boxes, and approach away improvement effort

Work on stretch of holes from 11 green through 13 fairway including a new bridge to 12 green and 13 tee box

Work on area adjacent to 6 tee and 7 green as well as the lake on holes 7 and 8

New Pickleball courts

Paved parking lot

Secondary parking area
We are so grateful to our amazing course maintenance team who kept up with it all!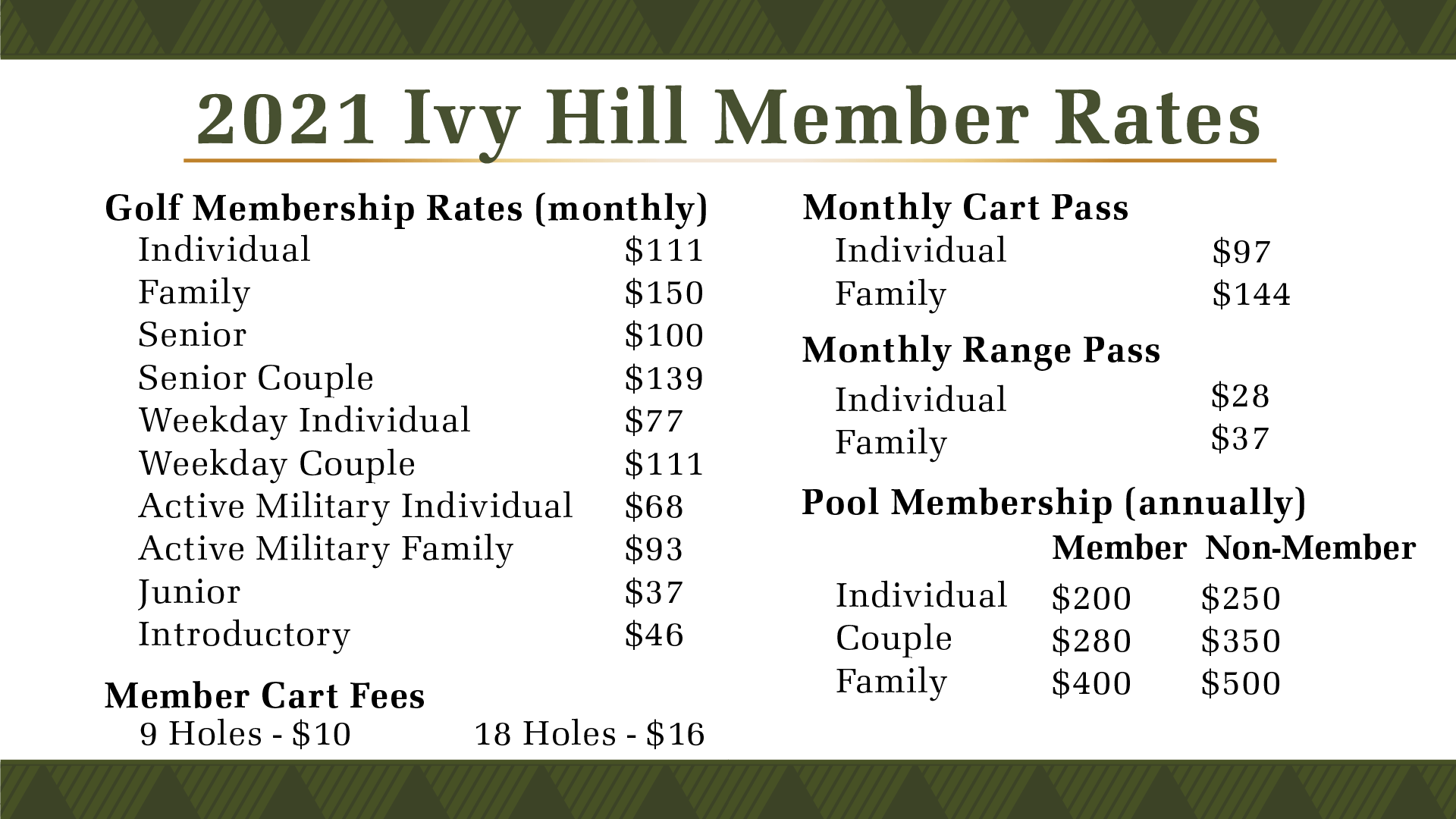 Our membership rates will be changing for the upcoming golf year starting April 2021 as seen above. With this being said, there are two ways to save on your monthly membership:
Pay your membership in full prior to the beginning of April 2021 and save approximately 10%.

If you refer a friend and they join the club, you will receive a 10% credit posted to your June member statement (Limit is 5 referrals).
*Important note* – Memberships, according to your membership agreement, auto renew on April 1st. If you need to make changes to your membership, please check with the ProShop in advance of the renewal for assistance.
Again, we thank you for being a part of the Ivy Hill Golf Club and I am sure we all are looking forward to 2021. We have a few more items planned for 2021 so stay tuned!
RENEW YOUR MEMBERSHIP TODAY!
Click the button below to download and fill out our 2020 Membership form!
See you at the club!
Sincerely,
Tracy Newman
General Manager
Head Golf Profesional